The haze of closing, packing up our rental, in all the extra hours outside of our (already overtime) work, was monumentally draining. To be on auto-pilot, shuffling "stuff" around while in the shadow of a looming move-in date, is more than a deadline you trudge through. The dust of your inventory, what most people never have an accurate count of, is a surreal situation once it comes time to box it together and transport them to "new beginnings". Picking up so many objects, simply to decide what to do with them (does it "spark joy"?), is energetically draining. 
I'm a firm believer that our personal items tend to hold emotional weight. Objects are sometimes so hard to let go of because of attachments: to a memory, a project unfinished, a regretful purchase, which seeps into our brain-maps regarding wealth, lack, loss, abundance, authenticity or lack thereof, so on and so forth.
I used to loathe moving, getting very comfortable in my placements and routines that heavily required attention to color palettes, shapes and size. These aspects all continue to be very important to me. The older I become, I find that cohesion is key to my ease in each environment. Not all spaces can encompass too many concepts and when they do it creates an awkwardness. This does not mean I like extremely neutral spaces; I am all about bold and artistic interior design. It just means I prefer it when everything has harmony.
Thus, the idea of moving out-of-place junk extremely irked me. And yet, we spent some unnecessary physical activity towards transporting items which do not serve a purpose nor have a place. How I wish we had a more full-proof consistent stream of decluttering! The purge is a common place tradition after the Holidaze for many and charity shops were at their busiest receiving donations in January. These fresher incoming items also mean the beginning of the year is the most optimal time to thrift. With the move, I have not indulged in this beloved pastime. I am putting all my petty cash towards painters tape, "oops" paint, utility accounts, an extreme bathroom makeover (subfloor replacement and all) plus fuel line repair. Somewhere, a cauliflower blue sheer kimono or a papasan chair are being bought by someone else when they should be purchased by me!
All jokes aside, our new home has felt daunting in our decreased space and amount of "stuff" must be pared down again. So many remaining tasks, there is not one room that is unpacked after our first full week of living here, but it is Home. We may have our work cut out for us for the remainder of the month, but it will be done. With the Full Moon (and my birthday) coming Sunday February 9th (tomorrow), it feels appropriate to embrace yet another donation. With this debatable Snow Supermoon sitting in Leo, regardless of the stress, I am feeling groovily good-natured. Time to let go of even more that does not serve this new home and go forth on this new birthday with less clutter!
Self-Helper: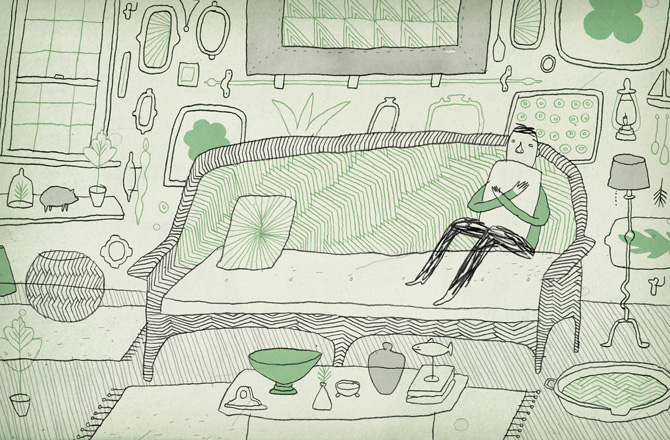 Aesthetically, I am not a "minimalist". I like detailed decor, which I once though "clutter" could fill out. In alignment with my "self-help" reading challenge, here is one new book I've read and two recommended in the vein of decluttering.
The best in this category, Clear Your Clutter with Feng Shui is a small swift read, but packs a powerful punch regarding "why we hang on to 'stuff'". Trauma responses are known to keep us in relationship patterns, and this ideology absolutely also applies to the home. The author's explanation about even light hoarding has deep rooting in fear and limited beliefs. The chapter about the bowel system and how it, too, can serve as a means of excess while slating how silly American society is for not being more open about digestion is on-point. The practice of flow and energy has inspired Karen Kingston to look deeper than simple "cures" or the rules of the Bagua. She is a no-nonsense but gentle guru in the art of creating Zen zones in your home while exploring the roots to our mechanisms and helping the reader to truly let go.
Marie Kondo was name-dropped often in social with her kick-off Netflix series shortly before the New Year in 2018. A year later I'm in reflection of her impact. Her book of the same series name, The Life Changing Magic of Tidying Up, was inspiring, but it is rather long-winded and intensive. I don't personally believe in her methodology of folding clothes, and though I love her personality and approach, has her ideas worked for everyone? A balance between "loved" items, letting go, etc. and a little more creative clutter and on-hand items seems to be better for me. I cringed at this YouTuber's massive throwing away of his paintings. It's not environmentally sound to throw away everything, yall! Please give extra toiletries and items to homeless people, use NextDoor and curbside intelligently and don't trash something useful just because you don't entirely love it. There's some level of privilege and wastefulness to Kondo's approach that needs to be re-imagined, but there's no doubt that she has revolutionized how we look at our homes.
Australian Peter Walsh is a bit of badass when it comes to explaining the deep psychological reasons we hold on to things and gets into the depths of hoarding and financial waste that comes with shopping without intention. Shopping is where the "stuff" starts. He has a plethora of decent reads with statistical information if you would like to be shocked into rethinking how you look at sales or store strange items for long periods of time. You may think you know how clutter negatively impacts your entire life, but Walsh definitely has some more information to scare you. His books are especially helpful to older folks who have been in their homes a long time and have accumulated random and outdated items that keep piling up. And a few of his books are available on Kindle Unlimited and Libby, the free library reading app.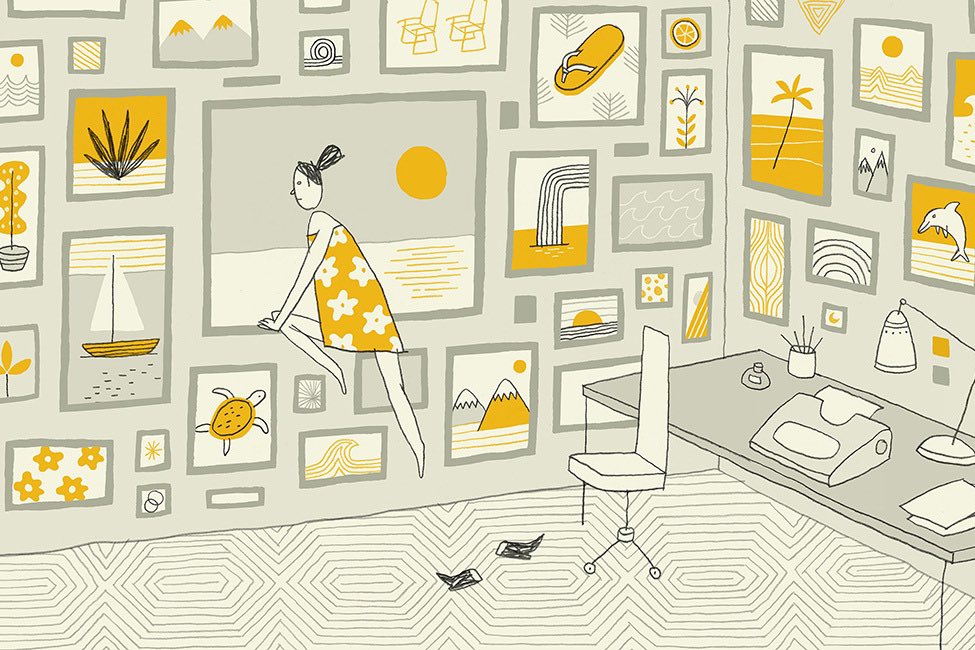 Illustration: Brian Rea